Customer Profile
Nice Tuan is a community-based e-commerce service platform co-founded by several leading figures in the fresh market and new retail sector in 2018. Since its establishment, Nice Tuan has been committed to building a "fresh supermarket at the doorstep" for all people. Through cooperation with high-quality merchants across China, Nice Tuan is providing users with high-quality products and services covering many categories such as fresh fruits, rice, noodles, grains, oils, daily necessities, etc. with the aid of its 1.5 million community partners and the "pre-sale + self-pickup" approach.
Customer Needs
The operation of community-based e-commerce relies heavily on communities. The process is often that a group leader shares a product link in a community and then users click the link to enter a mini program to purchase the product. Many users will not open an app to purchase products in the actual scenarios of community-based e-commerce. But traditional push notifications rely mostly on apps and this means messages cannot reach users when they do not use apps. In this case, app developers have to send users SMS messages, which are costly and can be covered by spam messages.
Nice Tuan once considered opening other message channels such as mini programs and official accounts in addition to apps and SMS. However, one more message channel means one more interface connection by R&D personnel, which is a waste of R&D resources and causes an exponential increase in internal operating pressure, because operators have to deal with different channels and edit and send messages multiple times in their daily work.
Solutions
JUMS not only integrates seven message channels, including apps, WeChat official accounts, WeChat mini programs, SMS, emails, Alipay life accounts, and DingTalk but also enables message delivery through flexible message routing and policies. If a user has read a push notification on a mini program, the user will not receive a relevant message in other channels such as apps, WeChat official accounts, SMS. This can not only ensure the timely and accurate delivery of messages but also reduce the disturbance to users and the high cost of sending SMS messages. For Nice Tuan's internal R&D and operation staff, they now only have to adapt their platform to one interface protocol thanks to JUMS's integration of channels, and their work efficiency has greatly improved as the one-time interface connection enables them to deliver messages via all channels.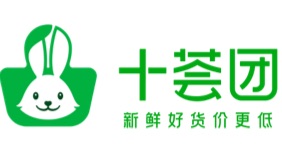 企业名称
Nice Tuan
所属行业
社区团购