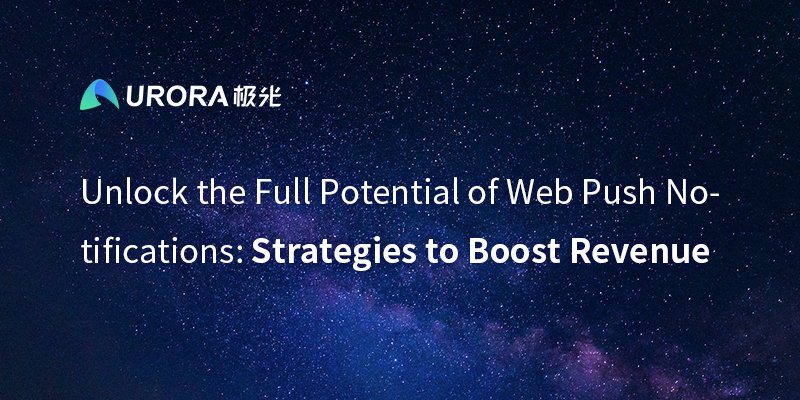 I. Introduction
Definition and Overview of Web Push Notifications
Web push notifications are messages sent by websites to their users, even when they are not actively using the website. Notifications appear on the user's device as a pop-up, providing quick access to information, news updates, offers, and more. Web push notifications are an effective way to reach users and increase engagement with website content. The main advantages of web push notifications are that they enable websites to reach users even when they are not actively on the website, they are very cost effective, and they have higher open and click-through rates than emails.


The Benefits of Web Push Notifications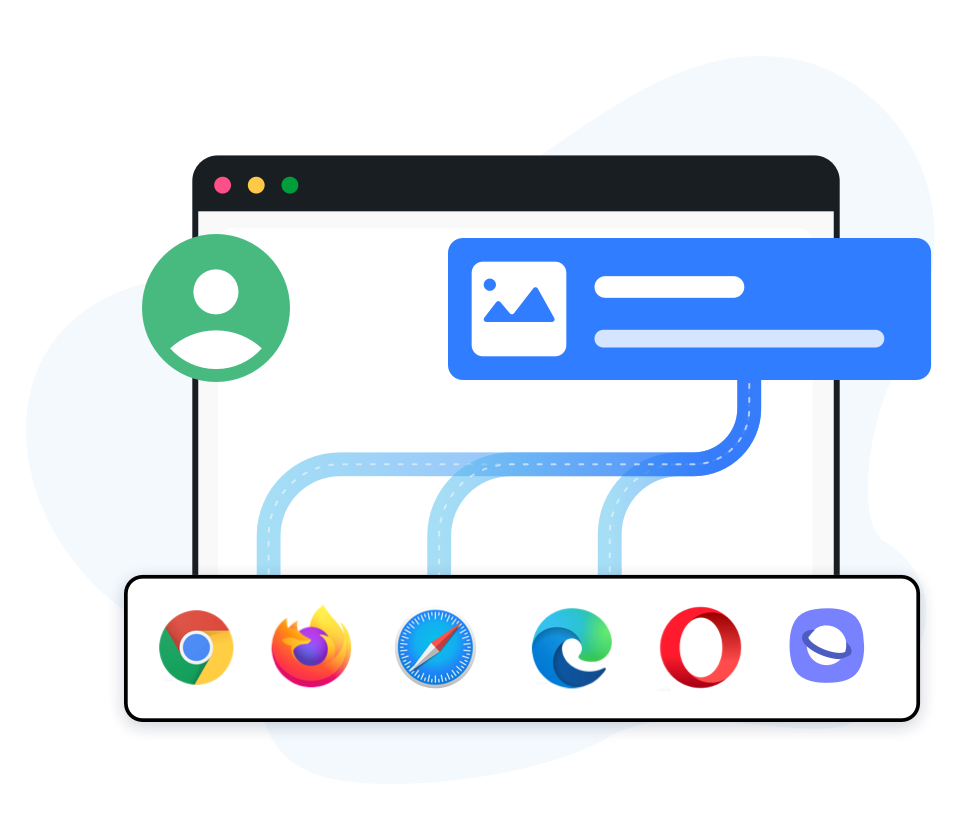 Web push notifications offer many benefits to business, including increasing user engagement and retention, driving more sales, and providing a cost-effective way to reach users. With web push notifications, businesses can reach users even when they are not actively on the website, increasing the chances of users engaging with content. Web push notifications also enable businesses to send targeted messages to user segments, increasing the likelihood of engagement and conversion. Furthermore, web push notifications are much cheaper than traditional marketing methods, making them an attractive option for businesses on a budget. Moreover, web push notifications have higher open and click-through rates than emails, making them a more effective way to reach users.
Finally, businesses can measure the performance of their notifications and analyze data on engagelab console to optimize their campaigns for better results.



II. Harness the Power of Web Push Notifications to Boost Your Website's ROI
In the recent past, web push notifications have emerged as a key channel to not only engage website users but also pass on the necessary data for marketers to track ROI from web push notifications.This post takes a look at some of the specific campaigns. See how you can use web push notifications to maximize your own website's revenues and realize a healthy ROI.


Turn unknown visitors into first-time buyers
Nearly 90% of your website visitors are anonymous. Sometimes you have spent a substantial amount of time and resources in acquiring these visitors and the cost of letting them not go, without completing any action or transactions could prove fatal for your business. The challenge is how to drivie users to complete their first purchase. Unfortunately, there is no way for you to reach out to these users too except via paid retargeting ads (that are maybe some useless emails). Web push notifications can play a vital role in engaging and converting those anonymous visitors into your first-time buyers and repeat customers and drive business revenue. Here's an example. You can deployed triggered web push notifications (notifications are shown only to new website visitors) targeting visitors with a discount voucher for any booking completed on the site. There are some evidence pronounce that those voucher was claimed by nearly 16% of the anonymous who went on to complete a booking on the site.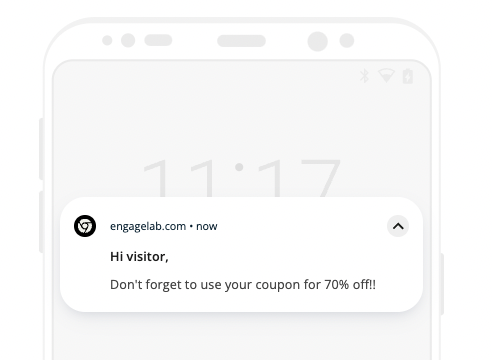 Notify users of pending purchases
The average rate for online cart abandonment is 67%, which doesn't sound too healthy for businesses out there. While there are several reasons for this phenomenon, the third most popular reason is "customers unexpectedly walk away from their computer." While there is not much you can do to prevent someone from walking away, you need to find a way to engage them when they are back to their computer. Using web push notifications, you can target these cart/ website abandoners urging them to come back and complete a purchase – even when they have closed the website! When the goods in the shopping cart have not been paid for a long time or the order has been abandoned, a voucher or discount coupon will be sent to the user to improve the conversion.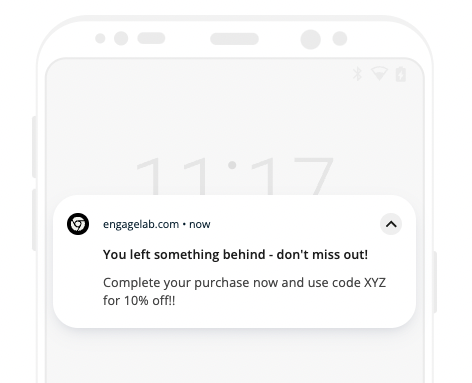 Remind users of necessary transactions
Sometimes it is a good idea to remind customers of what they can do on your website and web push notifications can come in very handy for the same reason. Pushing important notification messages to the user such as payment, logistics progress, account changes, complaint feedback, and friend messages according to the user's service status changes in the system.In particular, bill pending payment reminders can help you to win back some of your paying customers.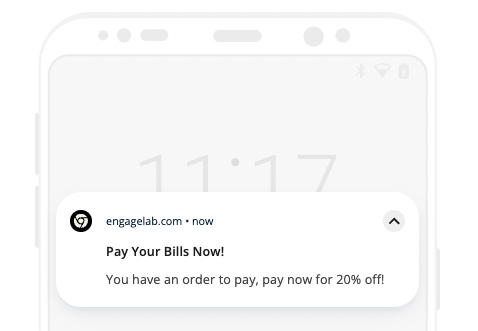 D. Drive revenue by increasing website visits
Advertising revenues for digital publishers grew 20% year over year during 2019-20 and looking at the trend it is set to grow further. Growing revenue from digital ad sources means publishers are looking to increase visitors and engagement on their website. Web push notifications help marketers achieve this by driving repeat visitors to the website while attracting new subscribers simultaneously. In this example, There are some evidence pronounce that the social web push notifications to drive repeat visitors to the website while attracting new subscribers. With web push notifications via the Engagelab push service A social networking site achieved up to 32% Increase in average page views, 10,000+ users driven to the site in their first 100 days, 120% Increase in time-spent from 'web push visitors' compared to regular visitors, and a 32% click-through rate observed for web push notifications. Thus client was able to see ROI from web push notifications by driving more traffic and relevant audience to their website.


III. How to improve the Authorization Rate of Web Notification
The basis for web push notifications is the need for the customer to authorise the right to send themselves website notifications.Let's take a look at how EngageLab can help websites increase their user authorisation rate.
"Authorization" is asking user's permission to send them push notifications. Prompts are pop-up messages presented by the browser and require the user to click "Allow" to be subscribed.
Web Push works on Desktop and Android. Apple does not support web push on iOS like iPhone and iPad. Browsers provides their own Native Permission Prompt which is required to be both shown and clicked "Allow" for the user to subscribe to your website.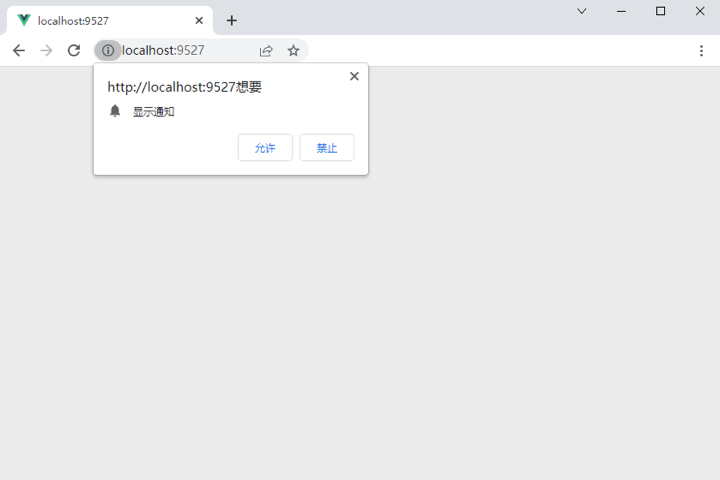 EngageLab provides "soft prompts" that are shown before the Native Permission Prompt and engage the user to select categories they are interested in getting messages about. These prompts do not replace the native prompt and do not subscribe the user to web push.
These prompts are beneficial because they increase the likelihood users will stay subscribed to your messages and are highly recommended by the browsers. Permission prompts do three things:
Inform a user of the value of subscribing to Push Notifications.
Prevent users from being blocked from subscribing.
Trigger a Native Prompt, if users indicate intent.
EngageLab Prompts are a 'soft request', meaning that they are not invoking the 'hard request' of the browser's Native Permission Prompt. This is important because if a user denies the native prompt, the developer is unable to prompt the user again. But if a user dismisses a Soft Prompt, the app or website can still present them the option later on. It is important to be authorised for the first time.